Football Chin Guards Go High Tech with GForceTracker
03 / 23 / 2015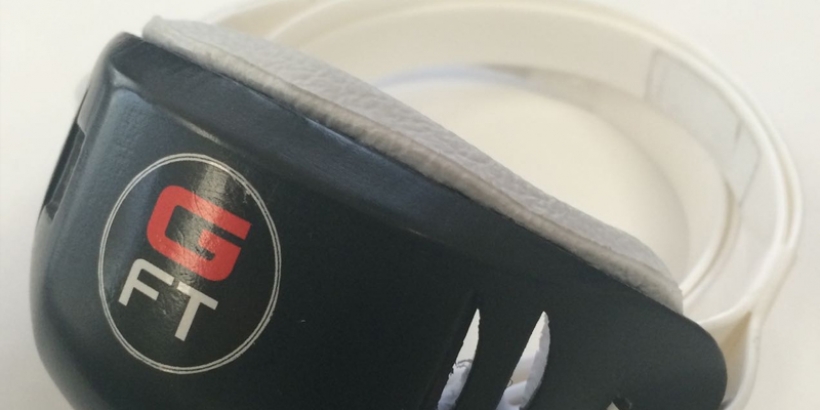 GForceTracker Inc. (GFT) announced today that its industry leading head impact monitoring system is now available in a football chin guard. Utilizing the same GFT athlete monitoring technology that is already proven and widely used in helmeted sports, the chin guard measures both linear acceleration and rotational velocity. It simply attaches to helmets using the same strap and clip features found on chin guards in the market place today.
"The topic of sports-related concussions has taken center stage in the media, however limited attention has been directed towards the challenges faced by the impact sensor companies when trying to work with the National Operating Committee on Standards for Athletic Equipment (NOCSAE) and its members to improve the safety of Football," stated GFT Co-Founder and Chief Executive Officer, Paul Walker. "By embedding our impact sensing technology directly in the chin guard, a product category that for years has been sold and distributed by helmet companies and third party aftermarket suppliers, without any objections by NOCSAE, we have put the decision on player safety where it should be, in the hands of the end user. Whether it be the schools, individual clubs, parents, athletic trainers or coaches; really anyone that is involved in our athletes' care, they can now make an informed decision to implement head impact monitoring technology without the fear of voiding warranties or reprisal from outside groups." Walker went on to add "With the most recent focus on head trauma in the NFL, and the safety of football in general, using technology such as the GFT chin guard allows parents, players and coaches to monitor, measure and accumulate every single impact from the time the athletes start playing in Pop Warner, through high school, college and for some the NFL, so in essence no more guessing as to what's happening on the field."
Gerry Iuliano, GFT's Chief Technology Officer commented, "Adding our advanced technology to chin guards is really the first step in what we see as an overall trend towards engineering the protective equipment worn by athletes to monitor both safety and overall performance when training or playing in actual games." Iuliano went on to say, "By placing our network of sensors on an athlete or their equipment, we can monitor impacts, measure body temperature, determine real time activity levels and predict athletes energy reserves…..all through our 'Eye in the Sky' wireless, software platform."
The GFT, which uses sample rates three times faster than other devices currently on the market today, enables true recording, reporting and recreating of all head impacts in real time, be it a single impact or the cumulative effect of multiple sub concussive hits. Its "Eye in the Sky" sends instant notifications of all impacts to the sidelines allowing coaches or athletic trainers the ability to assess the athletes immediately and make appropriate decisions on return to play.
The chin guard utilizes the same Hit Count® Certified electronics incorporated into other innovative GFT athlete monitoring products used in football, hockey, lacrosse and unhelmeted sports.